Kitchen Cabinets Installed in Wentzville MO
Are you located in the Wentzville, Troy, Warrenton, O'Fallon, St. Charles, St. Peters or surrounding areas? Are you looking for beautiful new kitchen cabinets at a fair price? Brand new cabinetry installation is a service that we provide at Wentzville Kitchen, Bathroom, & Basement Remodeling. Whether you require cabinet install in your kitchen, bathroom, or basement our cabinetry contractors can handle it all. Freshen and update your home with brand new cabinet installation today!
Cabinet install is a huge remodeling service that can really update your kitchen. New cabinets will really modernize your space. We would love to help you achieve your dream kitchen starting with brand new cabinets! A kitchen cabinet renovation can vastly change the look of your kitchen.  At Wentzville Kitchen, Bathroom, & Basement Remodeling we offer top- notch high-quality kitchen cabinets in a wide array of styles, sizes, and price ranges. There are cabinet install options for any style choice. Cabinet installation is a major way to update and bring together the whole look of a kitchen.
Count on our kitchen cabinet installers to give you the best cabinet install that you will love for many years to come. When deciding on new kitchen cabinets you will choose between our wide range of wood type and door shape, and cabinet material.
We offer a wide range of wood types at Wentzville Kitchen, Bathroom, & Basement Remodeling to ensure that you can find the perfect option for you. No matter what wood you choose we guarantee that you will love the finished kitchen cabinets that you receive.
Another element to consider for your cabinet installation is door shape. Every kitchen has its own style to consider when deciding what type of panel or etching your kitchen cabinet doors will have. Whether you choose a more traditional, modern, or rustic door shape, this is your opportunity to showcase your kitchen style. Call our expert cabinet installers at Wentzville Kitchen, Bathroom, & Basement Remodeling to learn more about your kitchen cabinet options.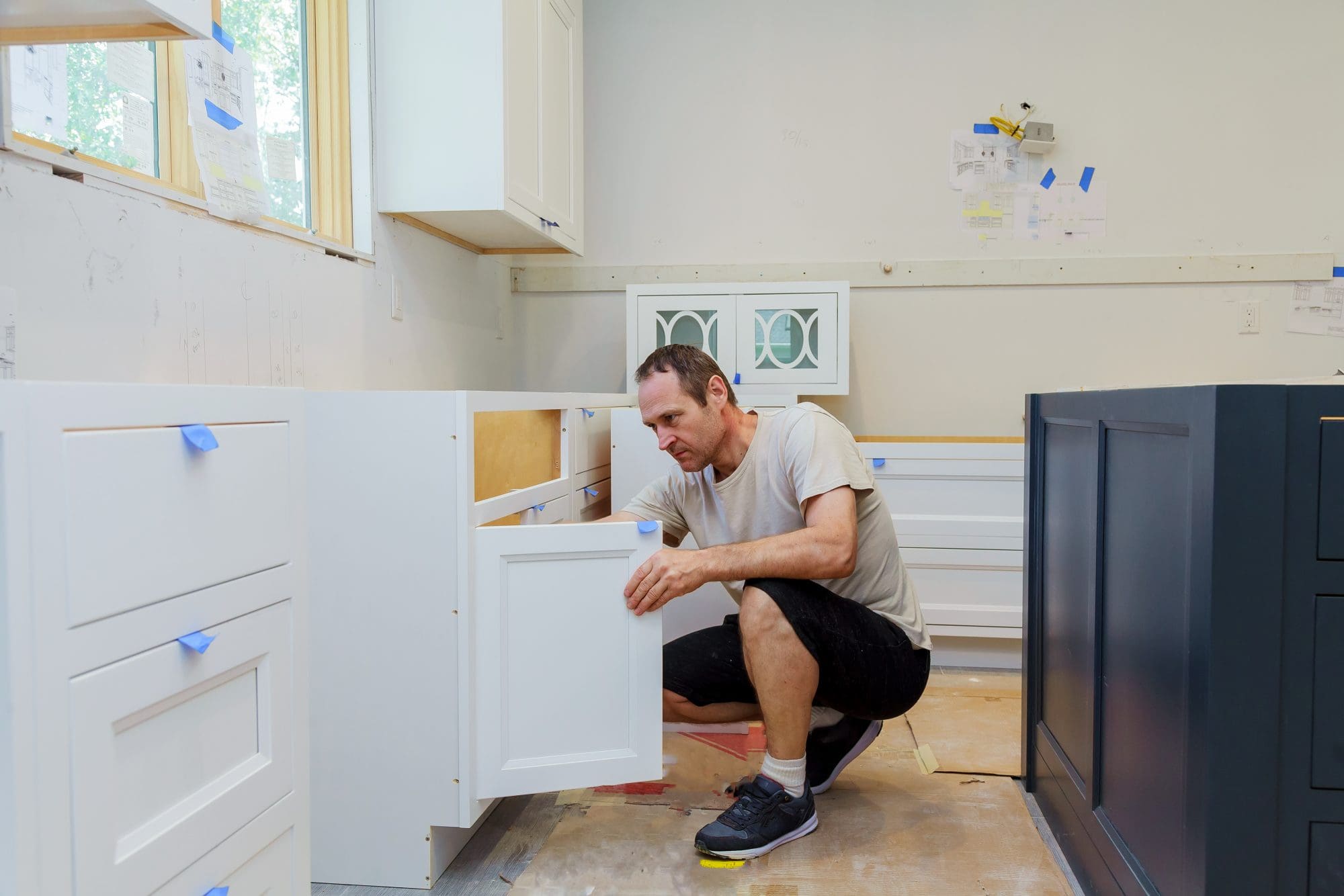 Cabinetry Installation Pros O'Fallon, St. Charles, St. Peters MO
Take a look at our kitchen remodeling page to learn more about total kitchen renovation. Our professional cabinet makers and cabinet installers would love to get in touch with you and give you more information about kitchen cabinet installation. You can count on Wentzville Kitchen, Bathroom, & Basement Remodeling for fantastic cabinet install service. Call and talk to one of our contractors between 8 AM and 6 PM Monday through Friday. If you would like to get in touch after business hours please fill out our free quote form above. When you give us some contact information and details about your cabinet project one of our cabinet installers will reach out to give you a free and fair quote. Call us today at: 636-466-8186