Best Flooring Installation Contractor Wentzville, Troy, Warrenton MO
Are you in the Wentzville, O'Fallon, St. Charles, St. Peters, Troy, or Warrenton areas and looking for new flooring? Look no further! Our flooring installation contractors are here to give you brand new flooring that you will love and will not break the bank. Whether you are looking for a budget  effective choice that still looks great such as vinyl planks, or you are interested in a material that will bring more value such as hardwood there are countless choices for you.
When deciding on what type of flooring there are many factors to consider. You may be considering the best choice for children and pets, excess wear and tear, as well as waterproof and heated options. At Wentzville Kitchen, Bathroom, & Basement Remodeling we offer professional demolition and removal of old flooring and flooring installation services. Whether you're shopping for hardwood, vinyl plank, laminate, or floor tile, our flooring contractors can do it all. Our flooring experts are committed to giving you the best flooring remodel at the best price.
At Wentzville Kitchen, Bathroom, & Basement Remodeling we offer a wide selection of flooring options including  vinyl plank flooring, tile and hardwood. Along with material choices there is also a wide variety of colors, finishes and textures to customize your floors to fit your home and style. Call our flooring contractors to ask question and discuss your ideas and options – we'll layout the benefits and disadvantages of each flooring option. Fill out our free quote form and we will come out to give price estimates and schedule your flooring remodel. Contact us today and before you know it, you'll be standing on your gorgeous brand new floors. Reach our flooring remodel pros during business hours of 8AM to 6PM Monday through Friday at: 636-466-8186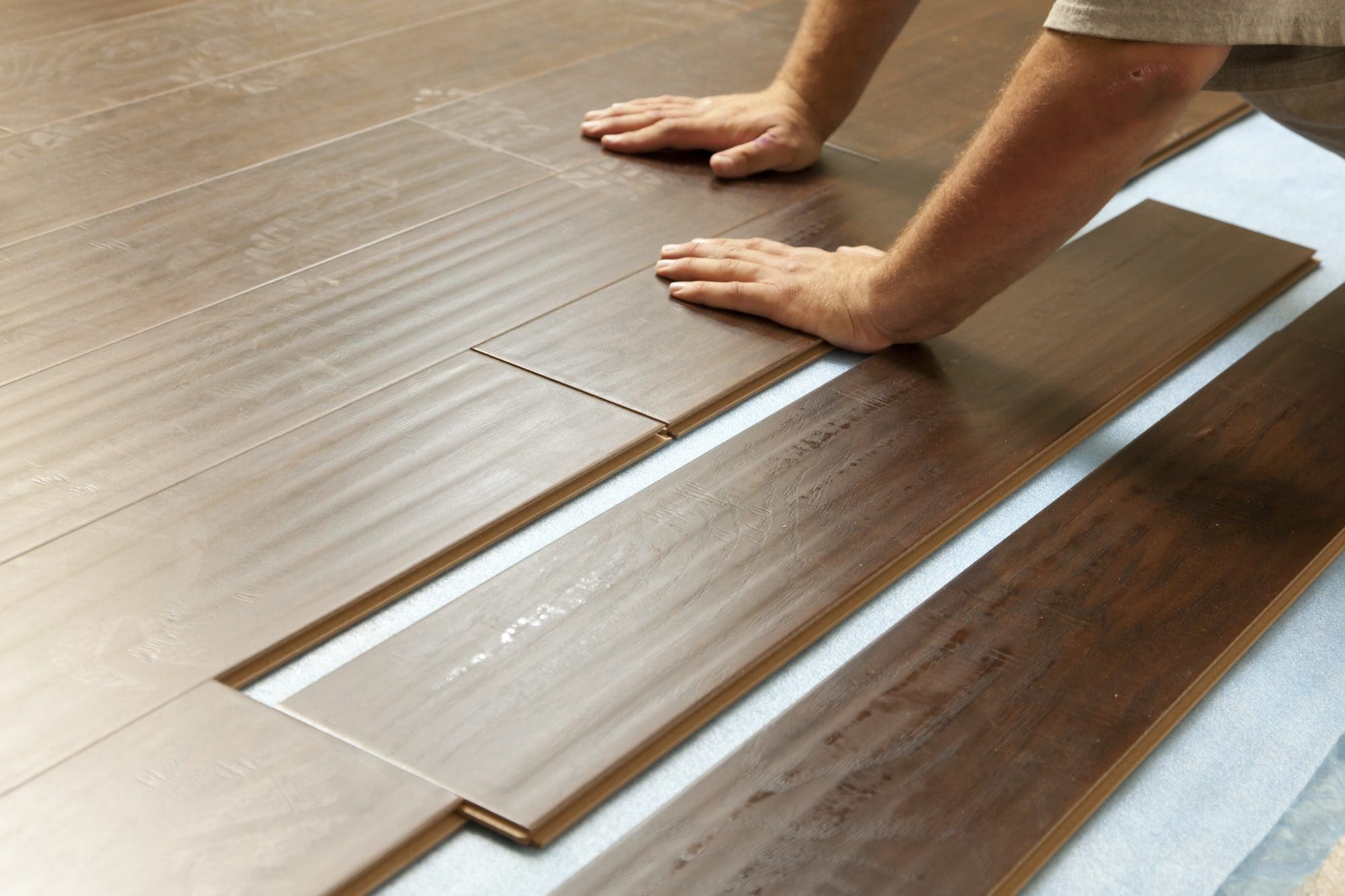 Flooring Remodeling Company O'Fallon, St. Charles, St. Peters
Tile is also a great hard flooring option, especially for bathrooms, kitchens laundry rooms, or any space where water and spills happen frequently. Ceramic tile is durable, easy to clean, and water resistant. Tile also offers some of the widest variety of style options. Our flooring remodelers would love to talk with you and discuss your flooring options. If you are considering tile for your kitchen backsplash or shower surface check out our tile installation page.
Wentzville Kitchen, Bathroom, & Basement Remodeling is the absolute best choice for your flooring remodel. Why? Our flooring remodelers are experienced, hard working, honest, and knowledgeable. We can guarantee that you will love your brand new flooring. Look no further for the perfect flooring remodel company no matter what your flooring needs are. Call or fill out our free quote form today! 636-466-8186